Open Access to your publications
Open Access refers to the practice of making peer-reviewed scholarly research and literature freely available online to anyone interested.
Open means anyone can freely access, use, modify, and share for any purpose, subject, at most, to requirements that preserve provenance and openness. It does not affect authors' freedom to choose where to publish or the right not to publish.
There are two major ways to make publications open access:
1. Self-archiving
When your document is published in a toll-access way, typically a subscription journal, you can deposit an open access version in a repository, such as Biblio. When uploading a file to Biblio you can choose the access level of your publication. Standard this is set to Open Access. You can also set an embargo-time if applicable.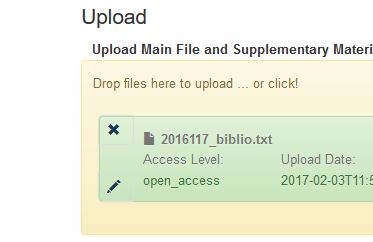 Most publishers allow self-archiving in repositories, although they often ask to deposit a certain version (often the postprint: the author's final peer-reviewed manuscript without publisher's layout) and sometimes impose an embargo (usually 6 months for STEM and 12 months for HSS). Sherpa/Romeo, the database of publishers' policies on copyright and self-archiving, can be used to determine the permissions offered by particular journals and/or publishers.
2. Publishing scholarly works in an Open Access Journal
Open Access journals provide direct open access upon publication.
To find a qualitative open access journal, you can consult the Directory of Open Access Journals (DOAJ) to browse OA journals by subject. Some Open Access journals require authors to pay a fee: article processing charge (APC).
No matter where you choose to publish, always remember to upload your publications to Biblio.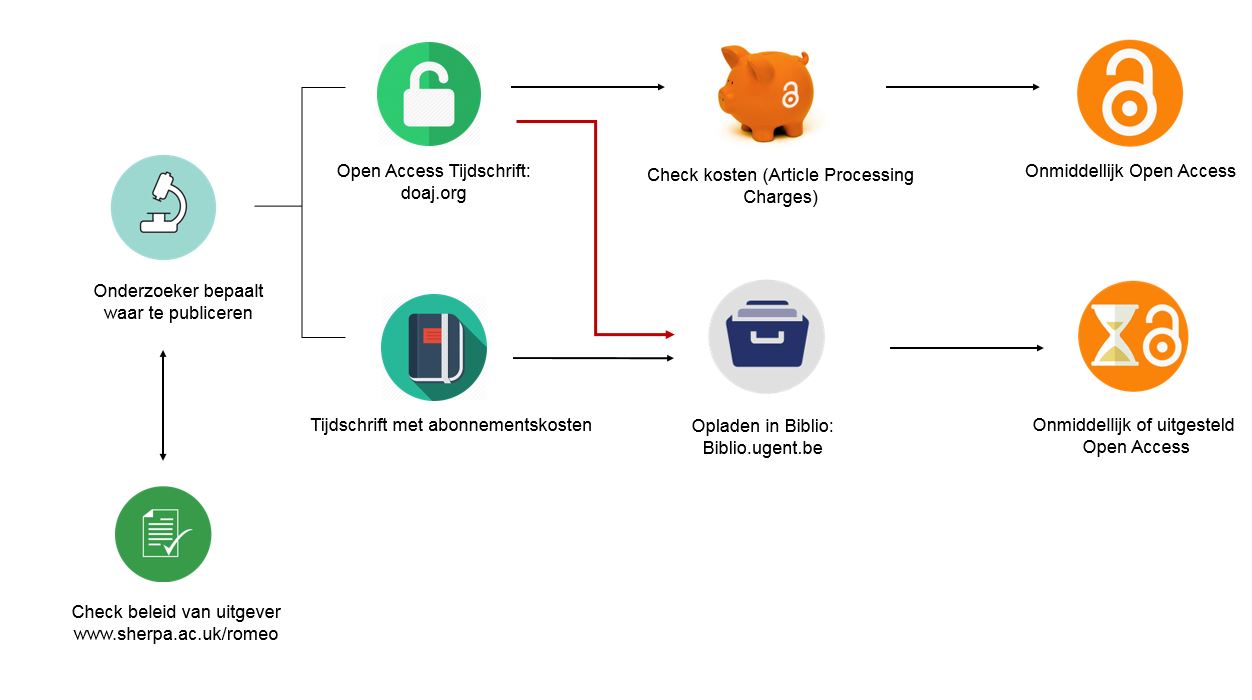 You can find more information on Open Access on Open Access Belgium.
More tips
Translated tip
Last modified May 7, 2020, 5:17 p.m.