Web of Science: how do you save a search query?
Search query
Enter a search query.

Saving your search history
Click on "Search History" (top right) and then click on "Save History / Create Alert".

Register or log in
Register with your UGent email address or log in if you already have a WoS account.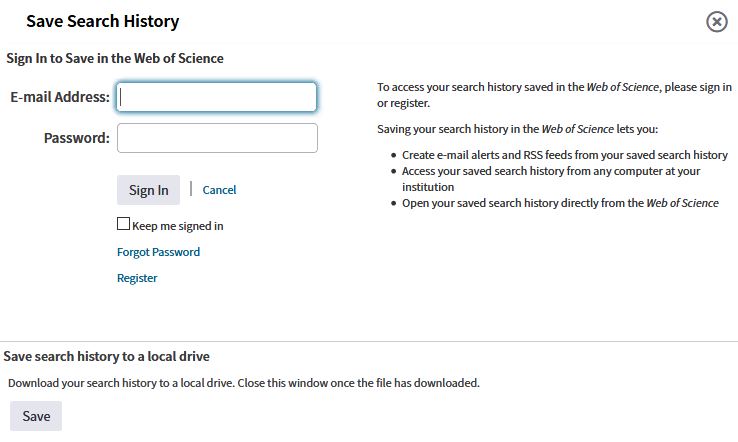 Name your search query
Naming your search query is recquired. You can also enter a description if you want to. Indicate if you want to receive alerts via mail. Click "Save".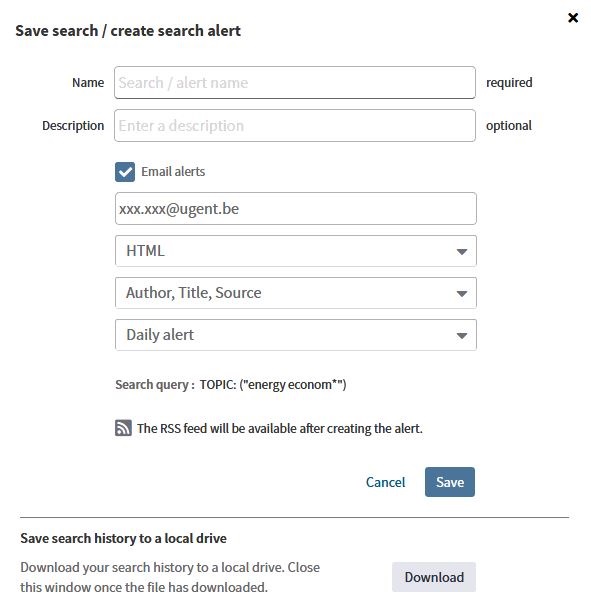 Confirmation
You will receive a confirmation mail with your new saved search (and search alert).
Open your saved search history
Now you can open your saved search history by going to WoS and either:
Go to "Searches and Alerts" or
Go to "Search History > "Open Saved History"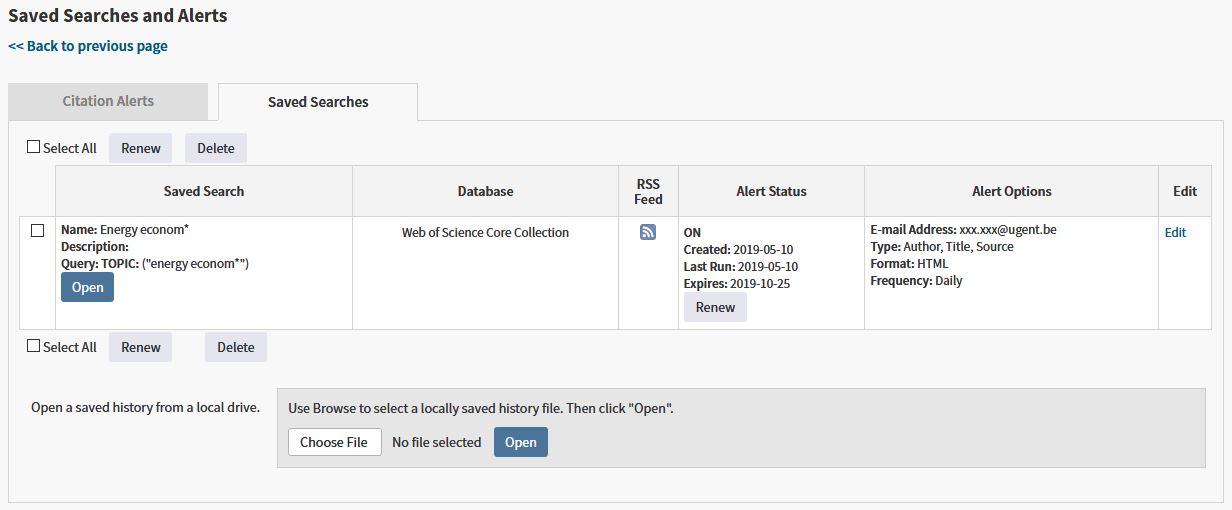 More tips
Translated tip
Last modified Aug. 2, 2019, 4:06 p.m.