Web of Science (WoS): introduction
Web of Science (WoS) is a portal of several scholarly databases. Ghent University has access to:
Science Citation Index (SCI)
Social Science Citation Index (SSCI)
Arts & Humanities Citation Index (AHCI)
Conference Proceedings Citation Index - Science (CPCI-S)
Conference Proceedings Citation Index - Social Science & Humanities (CPCI-SSH)
Emerging Sources Citation Index (ESCI)
WoS offers multiple functionalities allowing you to:
search for, analyse and export information
evaluate the quality of research
identify experts, peers and partners
Where to find WoS?
You can only access WoS if your are working within UGent-netwerk.
How to gain quick access to an article?
Compose a search question in WoS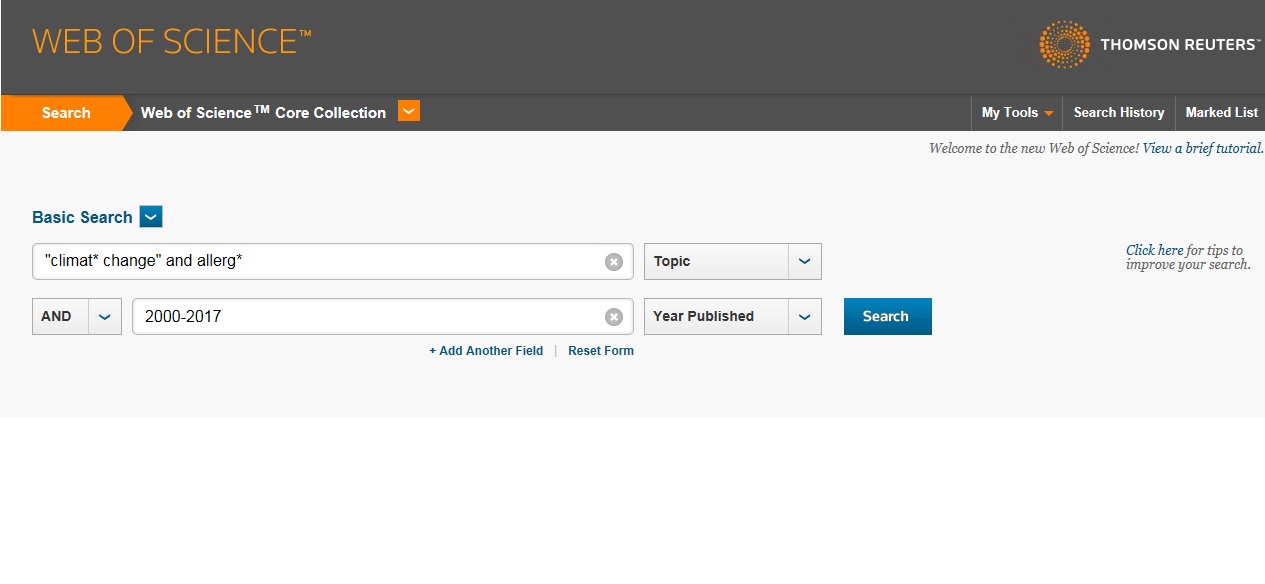 Click on "SFX" below the article information to find the full text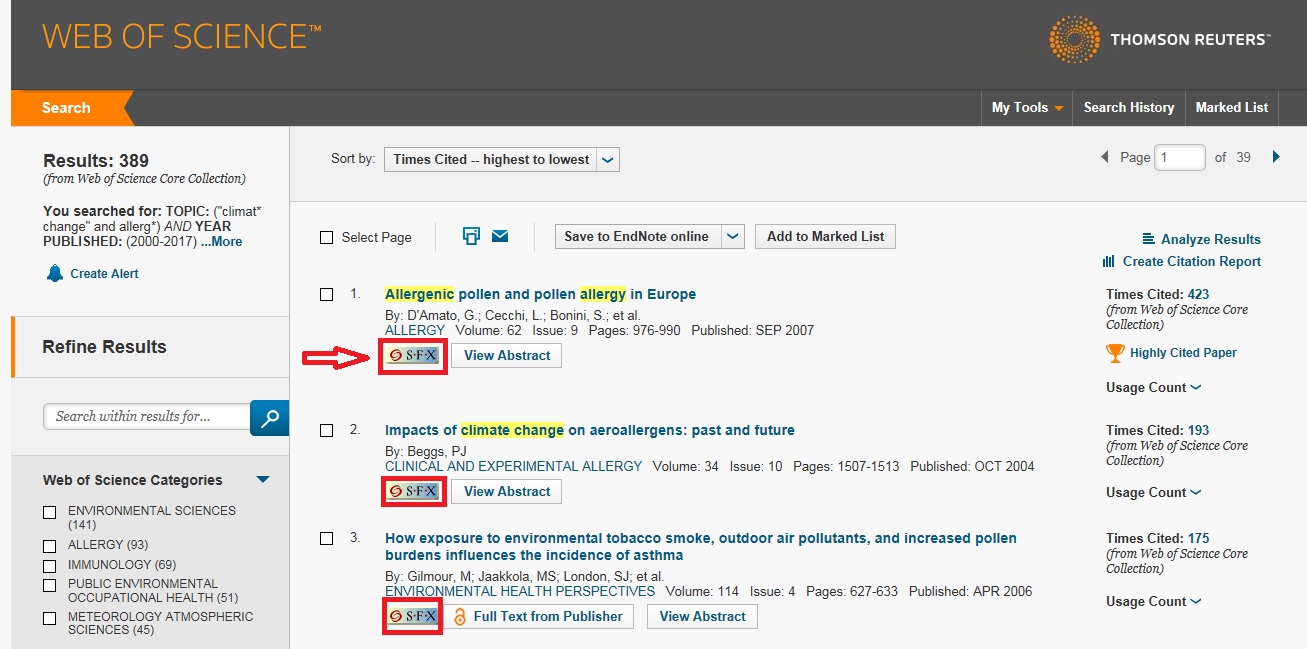 Depending on the services attached to the article, where it is published and how you can access it, the "SFX" screen will look different.
Some links to further information
More tips
Translated tip
Last modified Sept. 28, 2020, 9:22 a.m.