Endnote: find and remove duplicates
You can find duplicates of references when you click References > Find Duplicates. You will get a pop-up where you can compare possible duplicates. If there are fields that differ, they will be lit up in red. You can choose to keep one ('Keep this reference') or both references (Skip).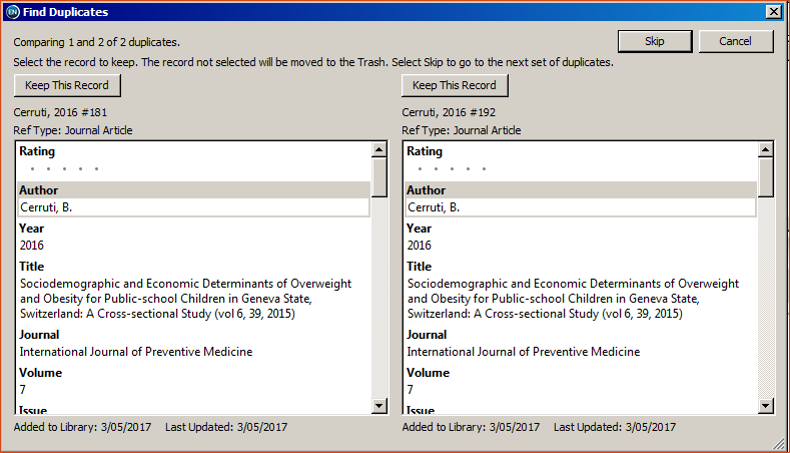 More tips
Translated tip
Last modified Oct. 7, 2019, 12:22 p.m.