EndNote: how to import multiple references from Web of Science
You can import up to 500 references at the same time from Web of Science into your EndNote library.
To do this, enter your search query and click "Save to EndNote Desktop"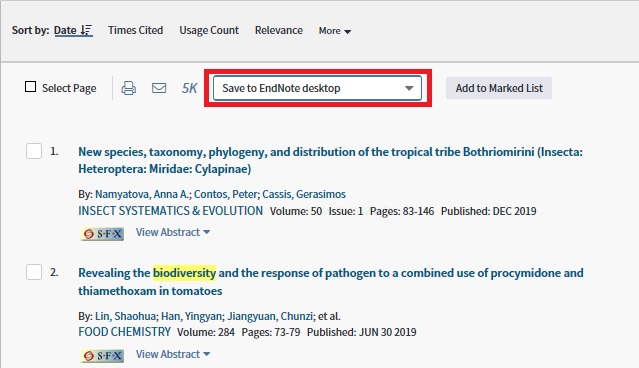 You will see a pop-up where you can enter the amount of references you want to import. If you enter a range larger than 500, Web of Science gives you a warning.
More tips
Translated tip
Last modified Aug. 1, 2019, 11:15 a.m.